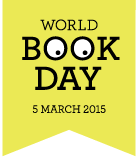 Another year has passed and we find ourselves preparing for World Book Day 2015.
It's a day when the spotlight is shone onto the subject of books and reading all around the world - the biggest celebration of its kind!
On Thursday 5th March children of all ages will come together to appreciate reading....many dressing up as their favourite book character. LOTS of reading will happen.
Schools open their doors to visiting authors and illustrators who all have one aim in mind - to encourage even the most reluctant reader to look inside the covers of a book and discover the wonderful, imaginative worlds contained within its pages.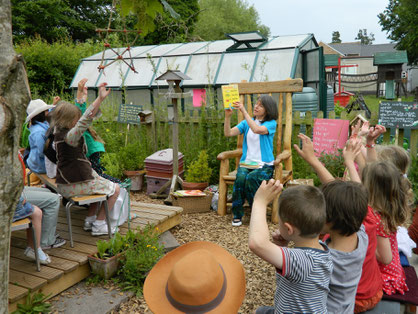 But what makes World Book Day special - surely schools host author visits at other times during the year?
Every child of school age is eligible to receive a £1 book token, which they can swap for a book from the WBD list. In other words - here's a book, enjoy! If they don't fancy one of those on the list they can always use the token to have a £1 discount on a book of their own choice.
BUT - not every country has the means to make sure each child is provided with a book of their own.
One of my favourite charities, which aims to address this problem, is Book Aid International.
As you know, World Book Day is about celebrating everything that books give us, but I believe it's also about supporting others who don't have the same access to these precious resources.
Book Aid International is one of World Book Day's beneficiary charities, sending hundreds of thousands of books to sub-Saharan Africa, helping to establish libraries and training librarians for their communities.
As with any charity, it can't do these fantastic things without support. Fundraising events are crucial. Many of the African countries it helps are blighted by poverty, civil war, HIV/AIDS and inconsistent educational provision. Books represent the education that can lift individuals away from these problems and start to solve them on a wider scale.
BOOKS CAN CHANGE LIVES - but we have to get them to these children first.
For ideas on how to raise money for Book Aid as part of WBD 2015...and great ideas for easy ways to make costumes (Mum's take note!)... look here
For some wonderful videos to show you why this is such a rewarding cause look here
(I particularly like the one where everyone is reading 'I can read with my eyes shut' by Dr. Seuss!)

This year BookAid are asking people to share their favourite childhood books. There are already some interesting thoughts on their Blog Pages
The likes of Piers Torday, Ken Follett and Helen Walsh, amongst others, have shared books including Winnie the Pooh, The Phantom Tollbooth and, one of my favourite authors, Mary Stewart's Ludo and the Star Horse.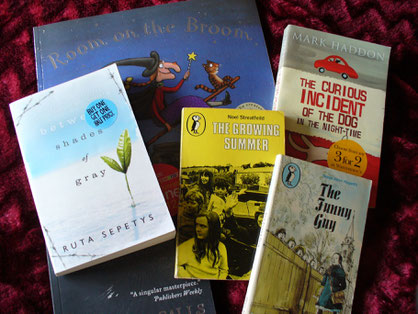 Above are a few of my favourite children's books. I know, that's not exactly what BookAid have asked us to share, but there are so many good books being written now for me to enjoy it's hard to restrict myself to one from my own childhood.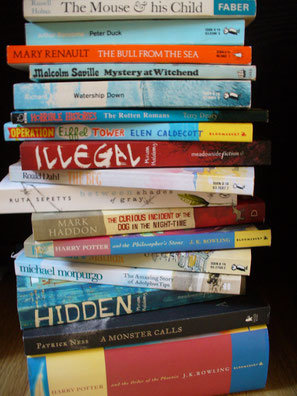 Yes, there is still a mixture of old and new books in the above photo. I'm stalling while I try and decide on just one from my childhood.....
There's Mary Stewart's 'The Little Broomstick'. I loved that.
I grew up with all the Dr. Seuss stories - 'One Fish, Two Fish' is a personal favourite.
I suppose, if pushed, I'd have to say....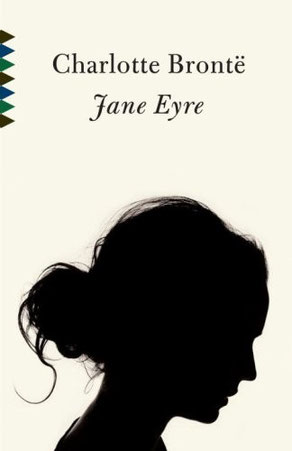 .......I didn't read it until in my early teens, but it made a huge impression that's stayed with me.
I'll finish by posting a selection of photos of my favourite reads (some of which were turned into seats in London last year! Click on each to see why I've chosen it.) but, before I do....
Please remember BookAid, and all they do, when deciding where some of your money might go this World Book Day.
As one Kenyan schoolgirl called Winnie, who would never have been able to learn to read and write without their help, once said, 'I like reading. Books are the things that motivate us and let us be what we want.'

HAVE FUN THIS WORLD BOOK DAY!