Welcome to my small link in the chain that is The Writing Process Blog Tour!
'And what exactly is that?' I hear you say.
Well....each Sunday writers ponder for several hours over their answers to four questions about their work, rewrite said answers several times, edit them, edit them again, realise they've run out of time and the Monday morning deadline is about to pass so presume they must have finished and finally post them on their blog, hurriedly linking on to three more writer pals who do the same the following week in their blogs......  and breathe.
(No offence Alice, Karen and Garrie if this is not the way you work - which I'm sure it isn't....more about these three writer pals of mine later on).
I was invited by Jenny Heap to be one of 'her three'.
I should say that I know Jenny as a fellow children's writer. We met after a Warwick Words workshop and, along with other participants, went on to co-found Storyvine - a group of children's writers who meet and critique each others work, run children's workshops for Warwick Words and generally have a good time together! Jenny also writes fiction for adults under the more grown-up name of Jenefer. You can find out all about her work at www.jeneferheap.wordpress.com and www.jennyheap.wordpress.com (for her children's writing).
So, on to my answers to the four easy (as I was assured by Jenny) questions. Hmmm....
1. What am I working on?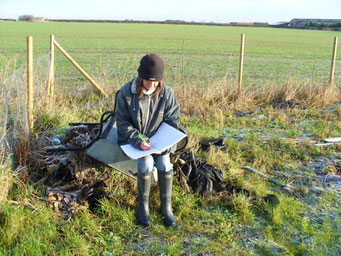 Mainly the next story in the Ever So series of picture books - Daniel O'Dowd Was Ever So Loud. I think the title says it all really. I would only add we do venture a little further afield from the home town of Hamilton Shady with this character - into outer space to be precise. For the first time ever my publisher has had to issue me with a set deadline. It is approaching fast. I wish the solution to the knotty problem that is the final verse of this rhyming story would do the same.
As you can see from the photo above, I am writing at every available opportunity.
I am also re-reading the other books in the series so far, each time hoping that the incredibly tight and rhyme-filled format I chose to use for them has just been a figment of my imagination and I do not have to struggle to fit Daniel O'Dowd into it. Not worked as yet.
(To see what I mean you can have a little bit of a sneaky look inside at www.amazon.co.uk/Julie-Fulton/e/B0085XT6XQ/ref=ntt_athr_dp_pel_1)
I always have lots of other ideas for children's books bumping about in my head. I have four or five picture books clamouring for my attention, one shouting louder than the rest so I shall probably move on to that next.
I am also attempting a couple of early readers and have been editing a middle grade novel for quite a while now. It has recently been picked up by Imogen Cooper of the Golden Egg Academy and I shall soon be attending a workshop with her in London and getting some much needed mentoring, so maybe that might manage to push me along towards the finishing post with at least one of the above.
2. How does my work differ from others of its genre?
I'm not sure I can answer that one very well. I'd like to say I have read every book ever written for children, so that I can give a definite and unrefutable answer, but I haven't. I suspect, even if I just kept to picture books, I would still be reading at Christmas (and beyond).
I can say my influences on the Ever So series are Hillaire Belloc, Edward Lear, Spike Milligan, A.A.Milne and Dr Seuss. My mother read all of these to me as a child and I loved them. Bits must have sunk in to my brain and stuck. I have had comments that the rhyming format in the series is reminiscent of Lear's limericks and one reviewer wrote : 'We've often heard that one children's author or another is "The Next Roald Dahl" but Julie Fulton nails that essential mix of craziness and the macabre so effectively, she deserves that particular plaudit more than most.'

I was thrilled and embarrassed in equal amounts when I read that - and it probably completely negates any thoughts I might have written about what makes my writing different. I suppose you could say that, if you stir together a love of limericks, the above-mentioned mix of craziness and the macabre with a sprinkling of the cautionary tales of Belloc, then maybe you do come up with something a little different.....I shall wait for you to put me right on that one.
3. Why do I write what I do?
Have a spin through the photos above. As a published children's writer I would cite all of their captions as reasons to keep writing what I do.
I have loved visiting schools to help teachers inspire their classes to read and write for enjoyment and hope to continue to do so.
I have discovered several charities who make a real difference to children's lives through books - Book Aid International www.bookaid.org and Booktrust www.booktrust.org.uk being my two favourite.
With a few books to my name I have been able to drop a tiny pebble in the waters to help raise awareness of their work.
But - why did I start writing in the first place and why for children?
I recently wrote a guest blog for Lindsay Stanberry Flynn and would reiterate what I said then when asked to say 'Why I Write'....
I write because I can't imagine life without doing it. There are so many events, large and small, that happen around us: what else am I supposed to do with all the ideas they create?
I've scribbled one thing or another since I was small. Work and life intervened, but more recently I took the plunge and became self-employed and that gave me some time back in which to pick up a pen again - yes, old fossil that I am I prefer to use the old-fashioned equipment whenever possible. Certainly for picture books and poetry anyway.
One day I sat down to produce some homework for writing class. I came up with a nonsense rhyming verse for kids. It eventually became my first published children's book – 'Mrs MacCready Was Ever So Greedy' - and so I started on my path of writing children's stories.
I love it. My head is always full of ideas. (The ones for children always seem to be the best, so I'm sticking to that for the time being!) If you took away my writing it would be like chopping out a bit of my soul. Plus…..
...as I've said, since being published I've had the chance to go into schools and work with children, to talk with them about the craft of writing and to encourage them to read. As part of my work I discovered the charity Booktrust and their Bookstart programme for preschoolers. The thing I've found most amazing is what Booktrust's research shows : if a child reads for pleasure they are more likely to grow up to be an adult who owns their own house, stays in continued employment, is IT literate and trusts others in their community. How amazing is that?
If I can add a few books for children to enjoy it can't be a bad thing. It also makes me feel less guilty about all the time I spend writing – at least I can now claim it's not just for my own enjoyment!
4. How does my writing process work?
In a word - haphazardly.
Like most people these days I seem to be increasingly busy. I have to grab time to write. For this reason I carry a notebook (for notebook often read 'receipt, corner of napkin, hand) with me everywhere. You never know when you might find a smidgeon of time, or when that idea is going to hit.....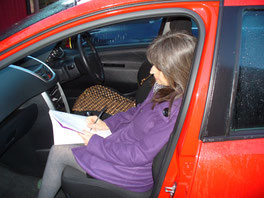 Sometimes whilst out and about on the road.....
....or on the beach......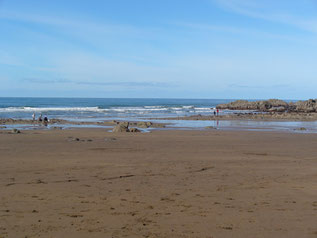 .....or even up a tree. (OK, that was when I was younger. Though I might try it again.)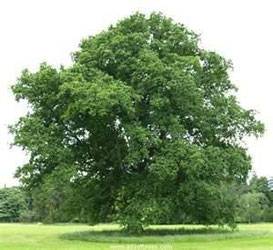 But what happens when I've had that idea, or scribbled down my thoughts and odd sentences? (Extremely odd, sometimes).
I have to gather everything together. I stick up all the bits of written work and pictures I've found to 'get me in the mood' around my workspace. I plonk my pile of notebooks (!) in front of me. Then I try to be serious about the job in hand. Try.
If it's for a picture book I type up my writing and play around with word or verse order. I read aloud - a lot. I edit and edit, consult my rhyming dictionary and regularly threaten to drop it out of the window if it doesn't some up with something better than 'petunia' to rhyme with 'junior'. I am rarely satisfied with what I eventually have to concede is my finished effort. If I manage 20 words that are set in stone at the end of a writing day I am over the moon.
If it's older children's fiction I am working on then I do aim for a few more words per session. I might also be more likely to work at the computer - though I often write down chapter synopses and character points on flashcards and play around with order etc by mixing them all up and spreading them out on the floor. Great way to pass the time. Then I edit...and edit.... and edit....until someone asks when tea is likely to be.
That's about it. That's my attempt at answering the four 'easy' questions. I hope you enjoyed reading them. And now to pass the baton on to......
1. Alice Hemming - fellow member of SCBWI and another Maverick Arts Publishing   
    author.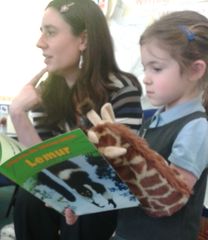 Alice writes for children of all ages but is particularly keen on picture books. Her first book,   The Black and White Club, was published by Maverick in September 2013 and her next book, Bibble and the Bubbles, will be out later this year. She lives in Hertford with her husband and two small children who provide lots of inspiration!
Find out more about Alice at www.alicehemmin0.wix.com/alicehemming
2. Karen Owen - another fellow member of SCBWI and picture book critique pal.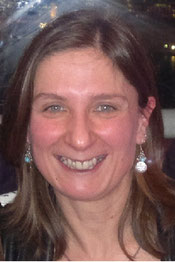 Karen is a published author, writing for children and adults.  Her latest children's book
I Could Be, You Could Be, was published by Barefoot Books and selected as one of the Summer Reading Challenge titles in UK libraries.  She is working with the Literacy Trust on their Reading Stars programme and belongs to CWISL, a voluntary group of published children's authors and illustrators based in South London. This includes editing an on-line literary magazine for children (www.shoutaboutmagazine.com).
Find out more about Karen at www.karenowen.co.uk
3. Garrie Fletcher - I met Garrie when we were both on the Writing West Midlands  
    inaugaral Room 204 writer development programme.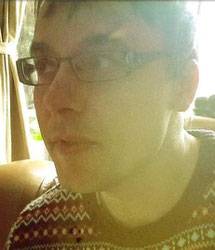 Garrie Fletcher studied Art, wrote for a music magazine, travelled and then trained as a teacher. His work has been published online and in print, he has a poem on the Polesworth Poetry Trail and has been broadcast on Radio Wildfire. He was '1st runner up,' in the Writing West Midlands short story comp in 2013, was commissioned by the West Midlands Readers, has a short story in Unthology 5 and is about to finish his first novel.